Your personal moment
Time to enjoy! With different device options, ipuro is always at your side and makes room fragrance an integral part of your everyday life - at home, in the office, in the car, while traveling.
Be inspired by a variety of specially developed scents with essential oils and immerse yourself in your personal aroma experience.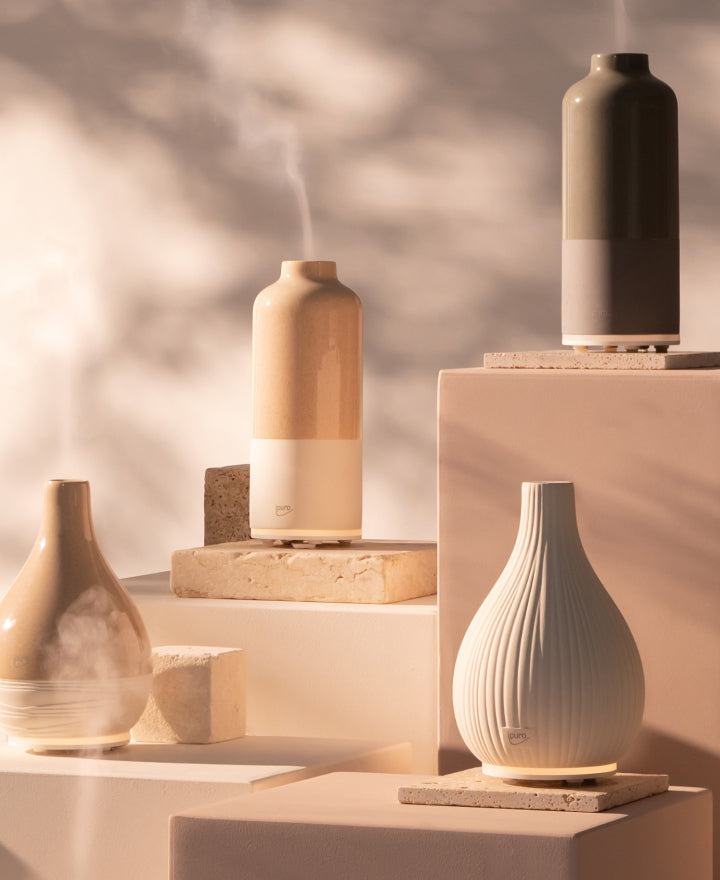 What is a room diffuser?

An aroma diffuser (also called a room diffuser or home fragrance diffuser) is a device that breaks down essential oils into smaller molecules and distributes them evenly in the air to produce a pleasant, calming effect.

Essentially, a distinction is made between waterless versions and ultrasonic diffusers such as the ipuro AIR SONIC models.
What is the use of an aroma diffuser?

Aroma diffusers are a wonderful addition to any home or workplace because they

✔️ Promote better sleep Whether it's stomach problems or racing thoughts - there are many problems that can keep you awake at night. Using a calming scent in an aroma diffuser before bed can work wonders.

✔️ improve concentration

The benefits of aromatherapy are both mental and physical. Choosing a stimulating scent, e.g. B. citrus fruits, increases alertness and the ability to concentrate.

✔️ facilitate lifestyle changes

Many environmental influences put a strain on our body, e.g. B. an unhealthy diet with too much caffeine and sugar. The calm and serenity that comes from an aroma diffuser can support periods of fasting and detoxification and reduce stress.
How to use an ultrasonic diffuser

It's important that you don't just focus on the price when buying a specific diffuser model. Among other things, ask yourself how

big

and

loud

the aroma diffuser should be, whether it should have a

timer

,

integrated lighting

or

a remote

control.

Once you have found the optimal room scent diffuser, you should follow these tips:

Make sure there is always enough water in the container. If the water tank is empty, you must not switch the aroma diffuser on again.

If you use the device frequently, it is recommended to use filtered water .

After each use, check whether there are any traces of fragrance oils and remove them before the next use.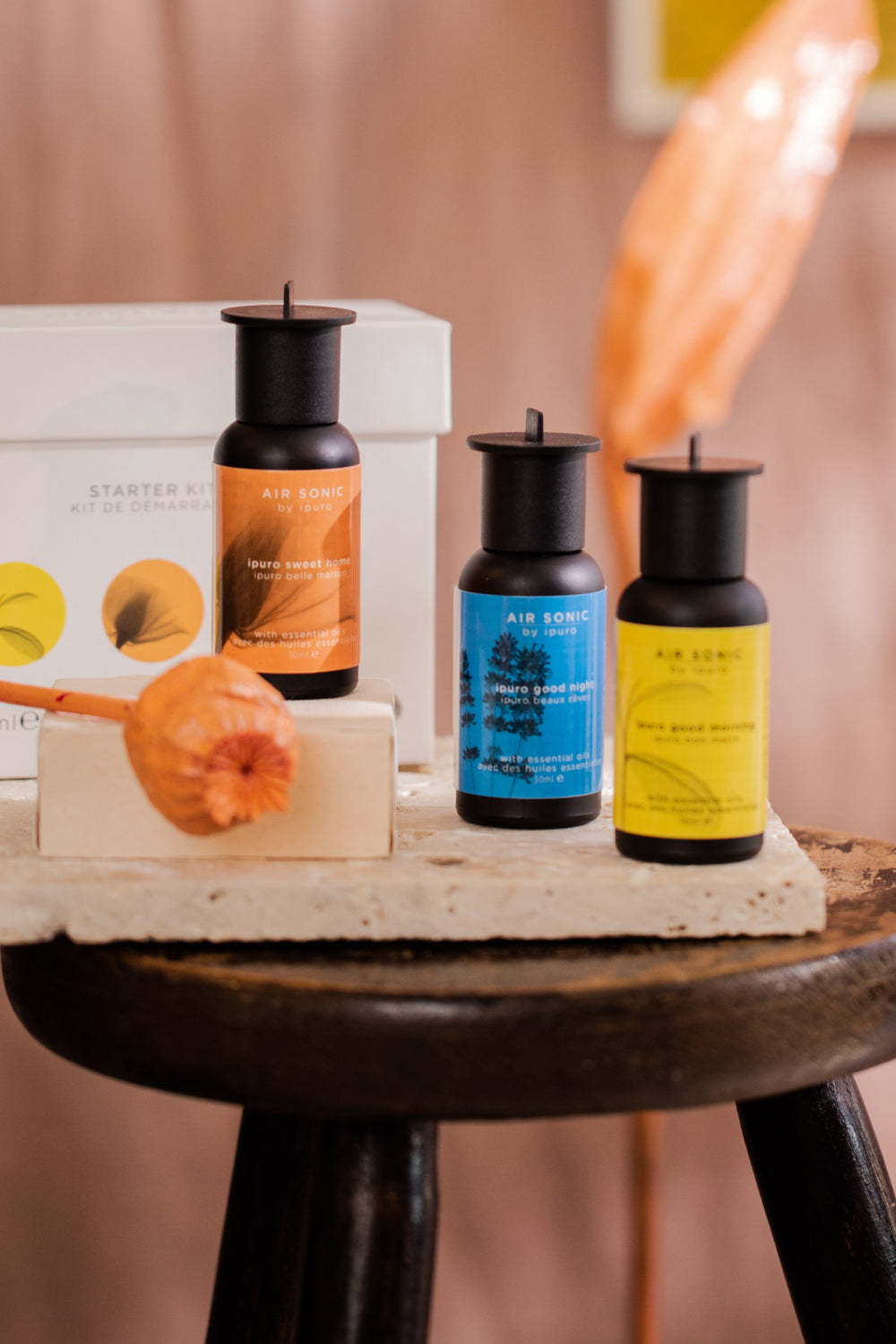 Fragrance oils for every mood
ipuro good morning, ipuro creative break or ipuro cozy soul – you will find the right fragrance oil for every mood. Relaxation and concentration, calm and activity - ipuro fragrance oils for diffusers are your companions when it comes to promoting mindfulness in everyday life and revitalizing your senses.
Popular AIR SONIC fragrances
What properties characterize good fragrance oils?

Fragrance oils are true all-rounders when it comes to room fragrance. Using an oil as a flavor carrier has various advantages:

Durability –

 

Fragrance oils can last almost indefinitely if stored correctly
yield –

 

Due to the high concentration of fragrances, a few drops are usually enough for a distinctive scent experience

Fragrance oils are always about Fragrance concentrates . They must be used in a diffuser or an oil burner; undiluted they can be harmful to your health!
What ingredients does fragrance oil have?

The exact composition of fragrances is always a well-kept secret in our industry. However, there are some important distinctions that can help you choose your home fragrance.

Natural –

 

These components consist of essential oils that are contained in plants or parts of plants. Sometimes scents are also called

 

"100% natural"

 

These do not contain any synthetic fragrances.
Nature-identical –

 

In this process, natural fragrances are artificially created in the laboratory. Nature-identical substances are very important in the fragrance and food industries because many aromas are very difficult to extract naturally and are therefore usually produced synthetically (e.g. sandalwood, coconut, vanilla, roses). In addition, nature-identical flavors are significantly cheaper than natural substances and are therefore usually preferred for industrial production.
Synthetic –

 

These fragrances have no precedent in nature and are entirely created in the fragrance laboratory. There are no limits to your imagination and in fact many of the distinctive top notes of famous perfumes were originally created in test tubes.