Your luxurious fragrance experience
Perfect fragrance experiences and sophisticated design, the EXCLUSIVE fragrances, combine craftsmanship and sensuality. Experience the world of perfumers up close and enjoy these extraordinary compositions made from the finest raw materials.

Our collection is inspired by the most beautiful places of longing, such as Kyoto, Abu Dhabi, Croatia, Nairobi and Cape Town, and allows the place of longing to move into your own home.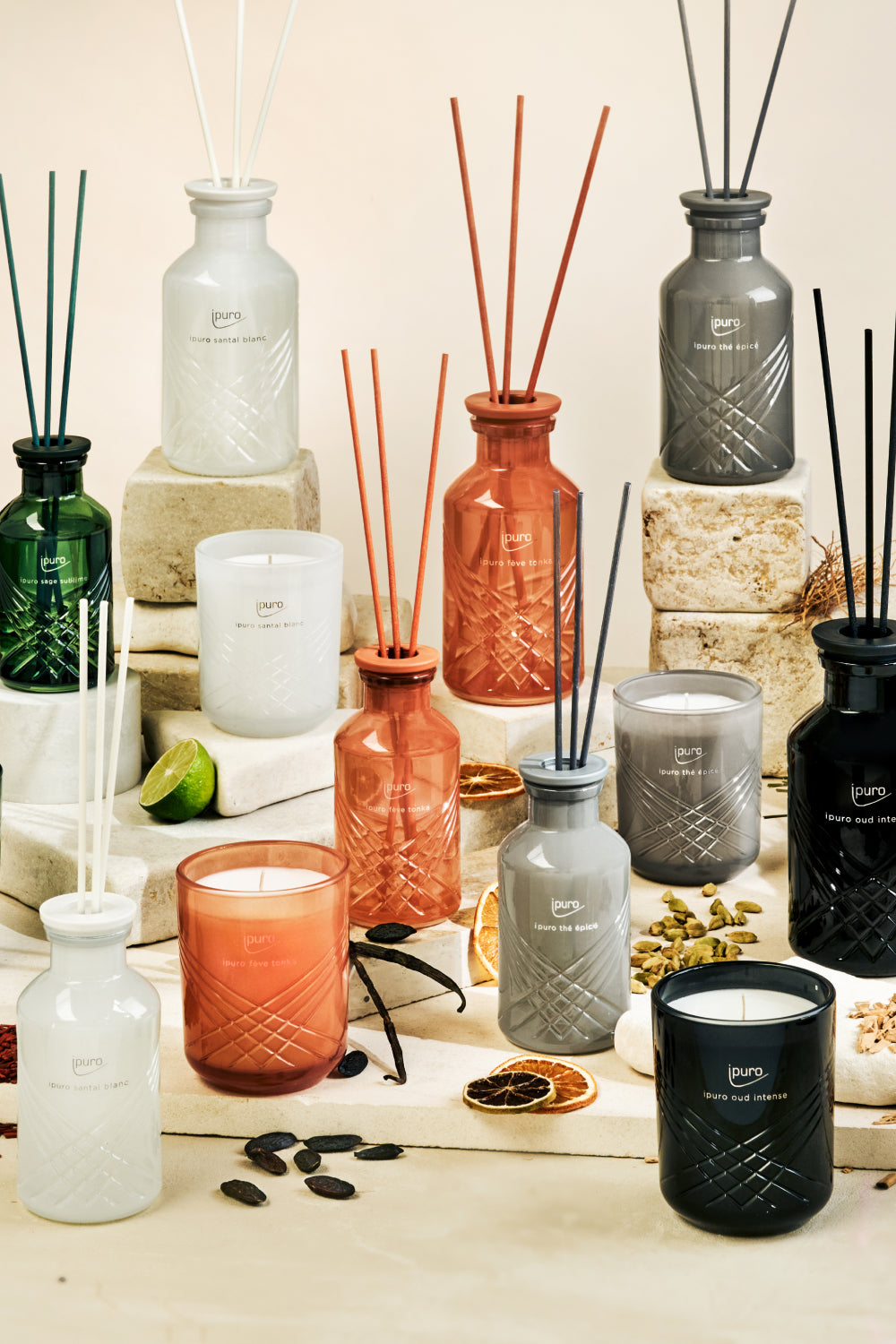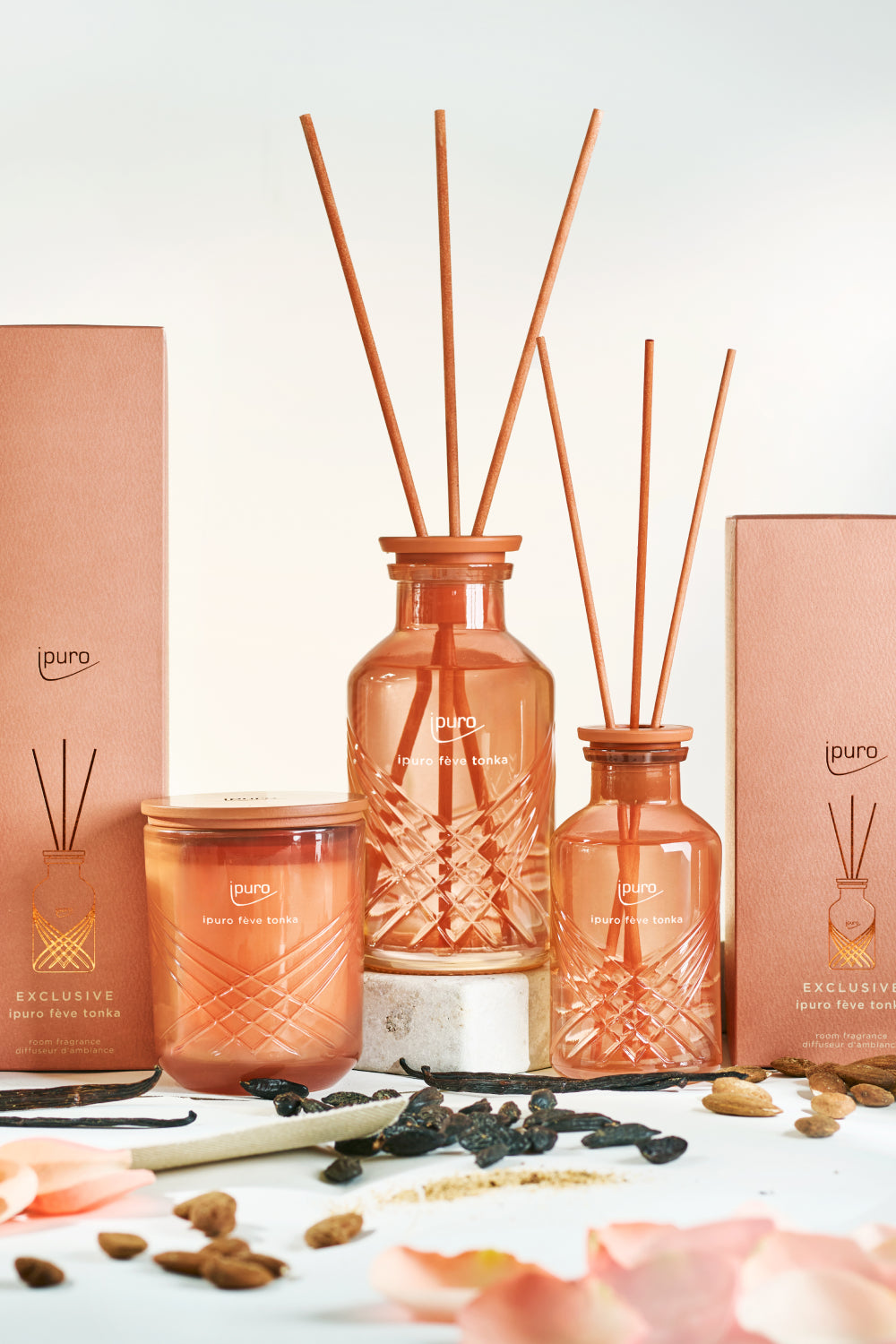 Feve tonka
Sweet as dessert! Warm vanilla and aromatic tonka beans meet black nuances of rose. A noble, powdery and creamy composition.
Mysterious treasure hunt
A fascinating treasure hunt through the diverse Orient: glittering saffron, magical incense and balsamic sandalwood merge with opulent oud chords.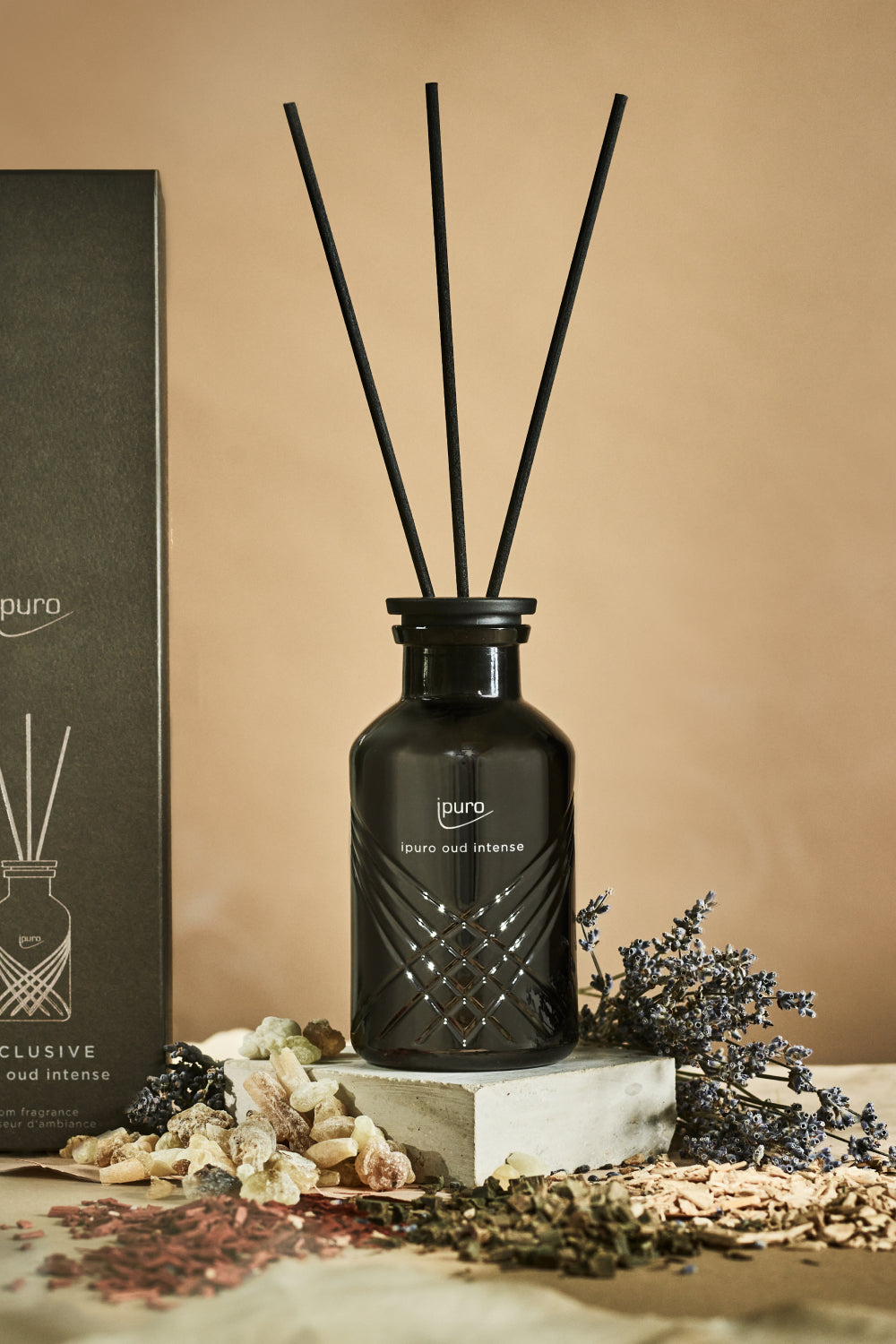 Frequently asked questions
How long does a scented candle burn?

Depending on the size of the scented candle, it burns for 23 to 50 hours.
Why do I no longer perceive the ipuro scent as intensely?

The sense of smell has become accustomed to the scent, which gives the impression that the effect is wearing off (similar to body perfume).

Our tip: change the scent.